Personal Statement是美国研究生申请的重要材料,想寻求Personal Statement代写帮助?本文为你详细解读USC南加州大学马歇尔商学院金融专业Personal Statement优秀范文。
目标学校:University of Southern California, Marshall Business School 南加州大学马歇尔商学院
目标专业:Finance 金融          

       My name is XXX, and I am applying for the Marshall School of Business MS in Finance program. I'm a transfer student from UCLA who earned a degree in Economics. While my undergraduate GPA is not as strong as I like, I plan to excel in my graduate studies.
优点:开门见山,简要介绍相关教育背景并用简洁的语言解释其他美国研究生申请材料中可能存在的不足。
缺点:过早提到自己的缺点,可以将不足的原因提前,因为下文提到原因与所学专业相关。
        My undergrad years were too ambitious: in addition to strengthening my English-speaking skills, I spent too much time managing my real estate business instead of classwork. I am now confident in my English skill sets and, with my business on a secure footing, I plan to devote much more time to my graduate studies.
优点:用非常诚恳的语气解释了GPA过低的原因,同时强调了与本次相关的工作经历。
缺点:略有消极,可以先描写此段相关经验然后用一句话带过纵然因为此经验导致GPA过低,但是这段经验非常宝贵,是其他申请人所没有的。
        Despite my academic grades, I am still optimistic about my strong candidacy at Marshall. My degree in Economics prepared me to transition into finance, and my coursework provided me with a good foundation as I embark on graduate work. Among the courses I took are Econometrics and Accounting Principles, both of which empowered me to gain insight into financial markets and economic systems.
优点:提到教育背景能对研究生学习有着巨大的帮助,同时明确提到了所学的课程,表明自己在相关领域有丰富知识。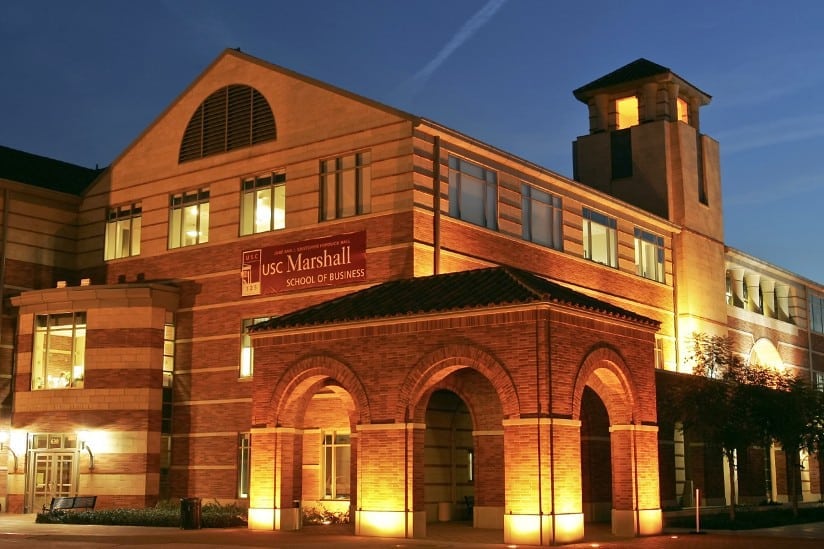 A Master of Science in Finance degree will enable me to achieve both my short term and long term goals. I plan to pursue a career in investment banking while advancing my real estate business. A degree in finance will give me the tools necessary to flourish in both. I will have the skill sets necessary to conduct mergers, acquisitions, and to leverage buyouts, which are essential for any corporation that plans to grow.
优点:明确自己的职业发展,强调项目能对自己的巨大帮助,并再次将自己的相关工作经验与申请紧密结合,展现出良好规划管理能力。
       My real estate business is currently small, and for it to realize its full potential, an in-depth understanding of financial management is crucial. In my undergraduate studies, I gained a great deal of understanding of economic theory and practice, but I know I still have far to go. Bolstering my knowledge and experience with enhanced financial skills, such as the courses offered in Managerial Economics and Financial Analysis and Valuation, will not only empower me in the field of real estate but also benefit my present and future clients as well.
优点:将自己的工作经验与教育背景结合,再次强调自己在申请领域丰富的知识。同时提到申请专业的重要课程,表现自己对申请的研究和重视。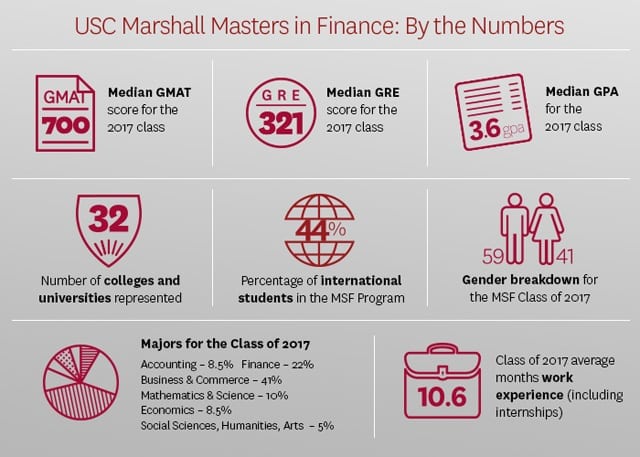 Of course, great courses can't be taught unless there are great teachers, and USC Marshall has no shortage of excellent faculty members. I've spent time reading published papers by Dr. Cary Frydman, Dr. Lisa Cavanaugh, and Dr. Yanhui Wu to stay on top of the latest developments in economic research and business models. I was particularly fascinated by Professor Frydman's research on how reactions to stock market trading are observed on a neurological level, as biology and the stock market don't readily come to mind (images of the "bull market" notwithstanding!) and I marveled at the possibilities of interdisciplinary research. I also thought Professor Wu's 2016 paper on the role that government plays in social media accounts in China was quite intriguing because it demonstrated the ties between government and the public's opinion on political and economic issues.
优点:通过研究商学院教授表明自己研究方向,研究兴趣,为招生官省去匹配教授的步骤。同时体现自己对于该项目的深入了解和申请前做的丰富功课。
        Reading these types of papers made me realize how expansive the field of business is, and I am excited at the prospects of contributing to the growing literature of business research and practice while earning a Master of Science in Finance degree from USC Marshall.
总评:本文文风简洁有力,即展示了自己独一无二的工作经验,又体现了自己对申请相关领域知识的掌握,而且巧妙地为自己其他申请材料中的不足部分给予解释。行文并无非常花俏的用语,整体严谨流畅,符合商学院一贯的职业化风格,是商学院申请的绝对范本。
Personal Statement是美国研究生申请的重要材料。想寻求留学论文代写帮助?就赶快跟SimpleTense联系吧。
SimpleTense 留学申请套餐:$499
● 欧美顶尖大学相同领域金牌编辑,结合专业领域及学校特色,深入了解申请学校的学术背景,文化元素以及详细要求,在客户自身基础上加以美化提升,使其在众多申请人中脱颖而出。
● 中文客服及美籍编辑二对一服务,全程无障碍沟通。
● 免费赠送第二专业/学校文书,完稿内7天免费精修。